So I got this really… interesting idea, and I would like all of your opinions on it.

We all know Naruto is ending in 3 chapters (4 if there is an epilogue), so I decided that from this upcoming chapter until the end, I will be recording myself and my reactions while reading…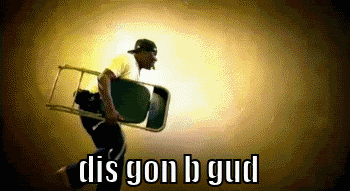 lol I guess I'm in.
Anonymous said: what class u from who are you you a weaboo (rozsz cuz i cant log on school computer) ty pwp
what? can someone translate this for me lol
disney-rapunzel-merida-vanellope:
Optional Uniform

ID

DORMS!!!!!

The Who/Sherlock dorms

Harry Potter/Narnia/LOTR Dorms

Pirates/History dorms

disney/disney princess dorms(you can put more posters,etc)

Directioner dorms(but put more ireland flags and more pics of the boys)

Bye mom

Paradise
(Source: poppunkdefensesquad, via grenne-world)
Anonymous said: So I heard that according to viz translations sasuke foot wasn't shaking when sakura confessed because on the side of it it said "tat" instead of "Shake"... so "tat" means he was only moving his leg back without shaking?...which means he didn't hesitate... Is this true or naah? Or trolls are being trolls?
I am not sure. Maybe someone can clarify. However his movement  right after she saids this DOES show does show that he was affected by her words. 
I don't think Kishi would have drawn and wasted an extra panel just for his damn foot only to show us that he walks. And this might be a tad over-analyzed, but you can see small (vertical) strokes besides his ankles (clearly not part of the ground.). Could be meaning he hesistated at least a little.
Also, Kishi could have had other options to show us if Sasuke didn't cared. Like a stoic face/expression with REVEALED, emotionless eyes. I am sure, Kishi would have make it very clear if he wanted Sasuke to be indifferent during Sakura's confession.